Odette Wegwarth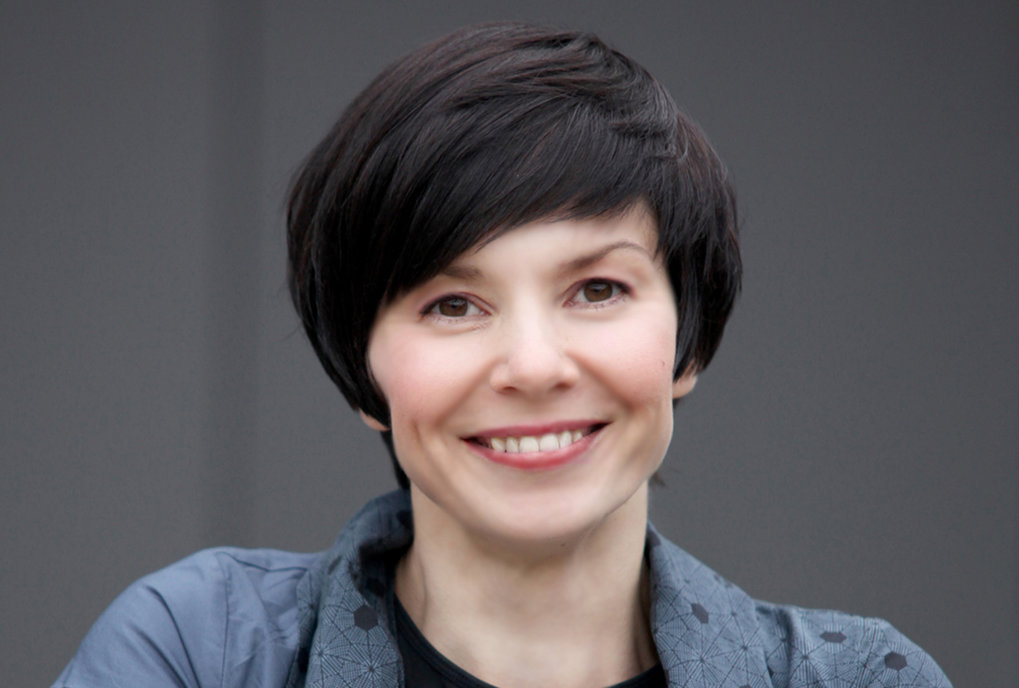 Senior Research Scientist Forschungsbereich Adaptive Rationalität
Kontakt:
Telefon: +49 30 82406-695
E-Mail: wegwarth@mpib-berlin.mpg.de
Akademischer Steckbrief:
2015 – Habilitation (Priv.-Doz.) und Venia Legendi in medizinischer Soziologie und Rehabilitationswissenschaften, Charité Universitätsmedizin Berlin
2007 – Promotion (Dr. rer. nat.) in Psychologie, Humboldt Universität zu Berlin
2003 – Diplom (Dipl.-Psych.) in Psychologie, Universität Potsdam

Wissenschaftliche Forschungsgruppenleiterin
Experiencing the risk of overutilizing opioids among patients with non-tumor chronic pain in ambulant care (ERONA), Bundesminsiterium für Gesundheit (BMG)
Female cancer prediction using cervical omics to individualise screening and prevention (FORECEE), European Union's Horizon 2020 research and innovation programme
Forschungsinteressen:
Medizinische Risikokompetenz und -kommunikation/Verständnis medizinischer Statistik
Evidence-basierte Entscheidungsfindung
Heuristische Entscheidungshilfen
Interessenkonflikte in der Medizin
Defensives Entscheiden in der Medizin
Ausgewählte Literatur:
(vollständige Publikationsliste, siehe unter "Publikationen")
Wegwarth, O., Kendel, F., Tomsic, I., von Lengerke, T., & Härter, M. Risikokommunikation unter Unsicherheit, 2020, Bremen: Kompetenznetz Public Health COVID‐19.

Pashayan, N., Antoniou, A. C., Ivanus, U., Esserman, L. J., Easton, D. F., French, D., Sroczynski,

G., Hall, P., Cuzick, J., Evans, D. G., Simard, J., Garcia-Closas, M., Schmutzler, R.,

Wegwarth, O.

, Pharoah, P., Moorthie, S., De Montgolfier, S., Baron, C., Herceg, Z., Turnbull, C., Balleyguier, C., Rossi, P. G., Wesseling, J., Ritchie, D., Tischkowitz, M., Broeders, M., Reisel, D., Metspalu, A., Callender, T., de Koning, H., Devilee, P., Delaloge, S., Schmidt, M. K., & Widschwendter, M. (2020). Personalized early detection and prevention of breast cancer: ENVISION consensus

statement. Nature Reviews Clinical Oncology. Advance online publication. https://doi.org/10.1038/s41571-020-0388-9


Wegwarth, O., & Pashayan, N. (2019). When evidence says no: Gynecologists' reasons for (not) recommending ineffective ovarian cancer screening. BMJ Quality & Safety. Advance online publication. https://doi.org/10.1136/bmjqs-2019-009854
Wegwarth, O., & Gigerenzer, G. (2018). US gynecologists' estimates and beliefs regarding ovarian cancer screening's effectiveness 5 years after release of the PLCO evidence. Scientific Reports, 8, Article 17181. https://doi.org/10.1038/s41598-018-35585-z
Wegwarth, O., Wagner, G. G., & Gigerenzer, G. (2017). Can facts trump unconditional trust? Evidence-based information halves the influence of physicians' non-evidence-based cancer screening recommendations. PLoS ONE, 12(8), Article e0183024. https://doi.org/10.1371/journal.pone.0183024
Wegwarth, O. (2015). Cancer survival rates: The CONCORD-2 study. The Lancet, 386(9992), 429–429. https://doi.org/10.1016/S0140-6736(15)61442-8
Wegwarth, O., & Gigerenzer, G. (2013). Overdiagnosis and overtreatment: Evaluation of what physicians tell patients about screening harms. JAMA Internal Medicine, 173(22), 2086–2087. https://doi.org/10.1001/jamainternmed.2013.10363
Wegwarth, O., Schwartz, L. M., Woloshin, S., Gaissmaier, W., & Gigerenzer, G. (2012). Do physicians understand cancer screening statistics? A national survey of primary care physicians in the United States. Annals of Internal Medicine, 156(5), 340–349. https://doi.org/10.7326/0003-4819-156-5-201203060-00005
Wegwarth, O., & Gigerenzer, G. (2011). "There is nothing to worry about": Gynecologists' counseling on mammography. Patient Education and Counseling, 84(2), 251–256. https://doi.org/10.1016/j.pec.2010.07.025
Gigerenzer, G., Wegwarth, O., & Feufel, M. A. (2010). Misleading communication of risk. BMJ, 341(7777), Article 341:c4830, 791–792. https://doi.org/10.1136/bmj.c4830
Wegwarth, O., Gaissmaier, W., & Gigerenzer, G. (2009). Smart strategies for doctors and doctors-in-training: Heuristics in medicine. Medical Education, 43(8), 721–728. https://doi.org/10.1111/j.1365-2923.2009.03359.x
Ehrungen und Auszeichnungen:
2020: Aufnahme in das Heisenberg-Programm mit einer Heisenberg-Professur durch die Deutsche Forschungsgemeinschaft (DFG)
2019: Geladene Expertin, Nobel Prize Dialogues "Towards Health: Equality, Responsibility, and Research"/Panel: "Vaccine hesitancy", auf Einladung der Nobel Stiftung, dem Swedischen Botschafter Per Thöresson und der Leopoldina, Berlin.
2019 - : Geladene Expertin beim WHO European Technical Consultation on Screening, World Health Organization, UN-City Kopenhagen (DK).
2017: Geladene Expertin beim 3. Internationalen Deutschlandforum (IDF) "Was Menschen wichtig ist – Globale Gesundheit und Innovation", Bundeskanzleramt auf Einladung der Bundeskanzlerin, Berlin.
2016: Dr. Lothar Beyer-Preis der Deutschen Gesellschaft für Allgemeinmedizin und Familienmedizin, Frankfurt/Main.
2013: Early Investigator Award, Society of Behavioral Medicine, San Francisco (USA).
2012: Geladene Expertin beim BMBF Bürgerdialog "Zukunftstechnologien: Hightech-Medizin", Berlin.
2010: International Collaboration Grant, Icahn School of Medicine at Mount Sinai, New York City (USA).
2009: Visiting Fellow Grant, Clinical Epidemiology Interdisciplinary Research Group, Cardiff University (UK).