Joseph Ben Prestel's Book Emotional Cities Selected
The jury praised his book Emotional Cities with the award.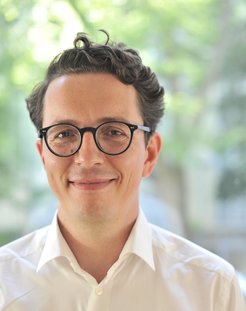 Joseph Ben Prestel's book Emotional Cities: Debates on Urban Change in Berlin and Cairo, 1860–1910 was named co-winner of the Urban History Association's Best Book in Non-North American History Award, 2017–18, bestowed every two years. Emotional Cities was praised as a highly innovative, parallel study of societal accounts of urban change in Berlin and Cairo in the late nineteenth and early twentieth century that skillfully combines the methodologies of global history, urban history, and the history of emotions to enrich all three fields. Originally composed at the Center for the History of Emotions as a dissertation under the supervision of Ute Frevert, the book was published in 2017 as part of Oxford University Press's "Emotions in History" series, edited by Ute Frevert and Thomas Dixon.