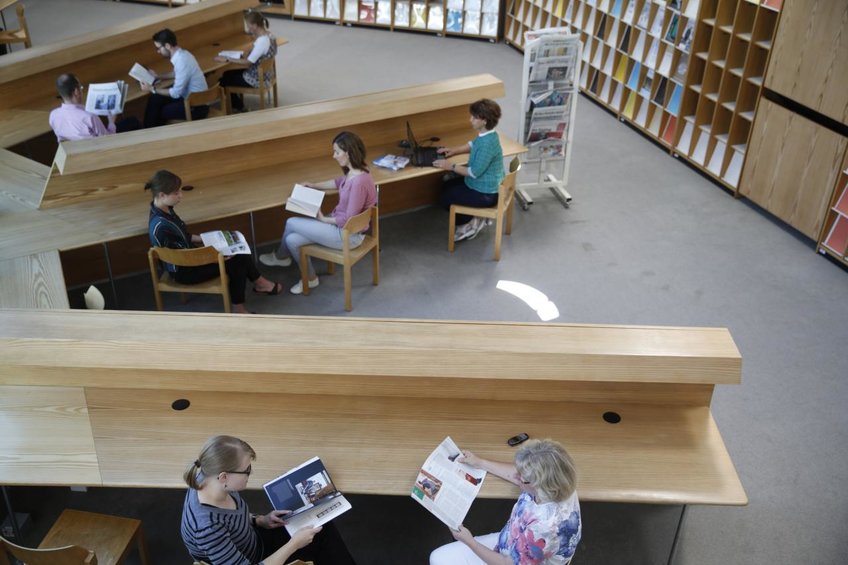 Working at the Library
Information about the services of the Library and Research Information for members of the Institute is available on the intranet.
The Library and Research Information will be open during the following hours:
Mon - Thu 9:00 a.m. to 6:30 p.m.
Fri 9:00 a.m. to 5:00 p.m.

We kindly ask external guests who would like to use our Library on a daily or hourly basis to report to the information desk.
External users have access to the library's holdings on a daily or hourly basis in accordance with the Library Regulations after logging in at the information desk. However, books can only be borrowed by members of the Institute.
It is possible to make digital copies free of charge, whereby copyright regulations must be observed. It is necessary to bring your own USB stick. On request, the copies can be printed in black and white for a fee (0.10 € per DIN A4 page).