Architecture
A House for Research
The extraordinary building is located in the southwest of Berlin. It is part of the Dahlem science park which also houses the Free University and many other research institutions. The building (constructed between 1971 and 1973) is a major work by the renowned architects Hermann Fehling and Daniel Gogel.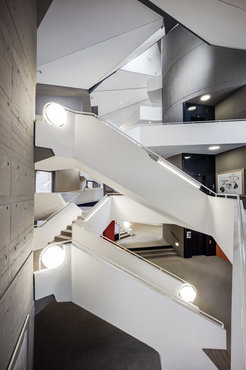 The Vision
Scientific work means not only individual achievement but also gaining knowledge collectively. The scientist needs, on the one hand, seclusion and quietness, but, on the other hand, also intensive communication with colleagues. Therefore, the specifications for the architects Hermann Fehling and Daniel Gogel were very simple: 1. Reading and thinking alone. 2. Discussing and working with others. They designed the building from the inside outward—user requirements determined the form and structure of the building. Small offices and laboratories with windows to the tranquil planted inner courtyard, and doors to the quiet connecting corridors, allows for concentrated work. At the same time, areas and rooms invite for meetings and communication generously and openly.
The Building
For the first time, Fehling+Gogel combined three design principles in a building: the snail-like "coil" of the construction dimensions around a central tower. The transfer of motion sequences in the building to its form and the creation of generously allocated communal and meeting spaces. Therefore, the Institute's entrance and hall stairway has been structured as one spacious, adventure scenery. It is meant to motivate employees to pause and converse when meeting coincidentally. In 2008, the building was extensively refurbished. The heating and building technology was brought up to today's standard and a new color concept provides for friendly accents.
Impressions
Outside view of the institute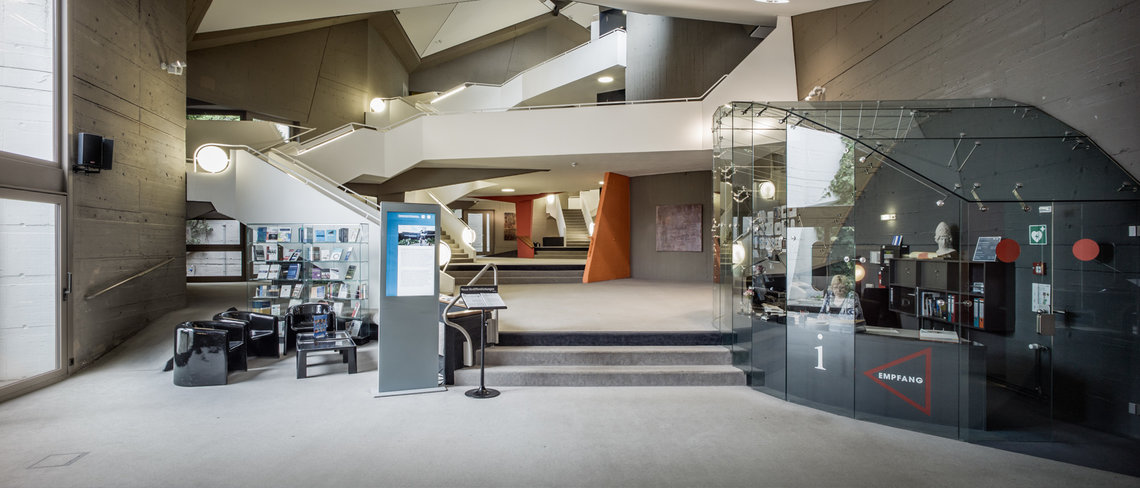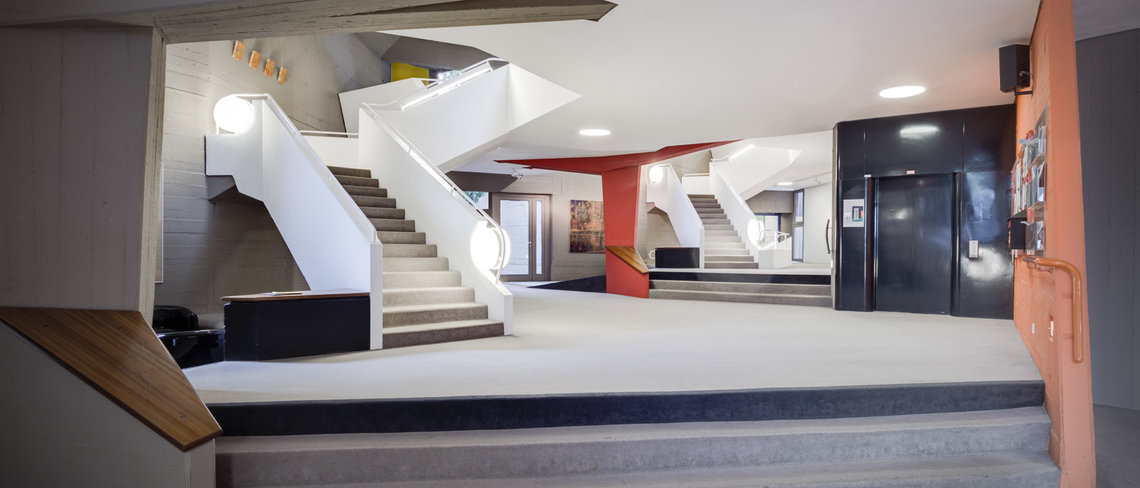 Ground floor of the Institute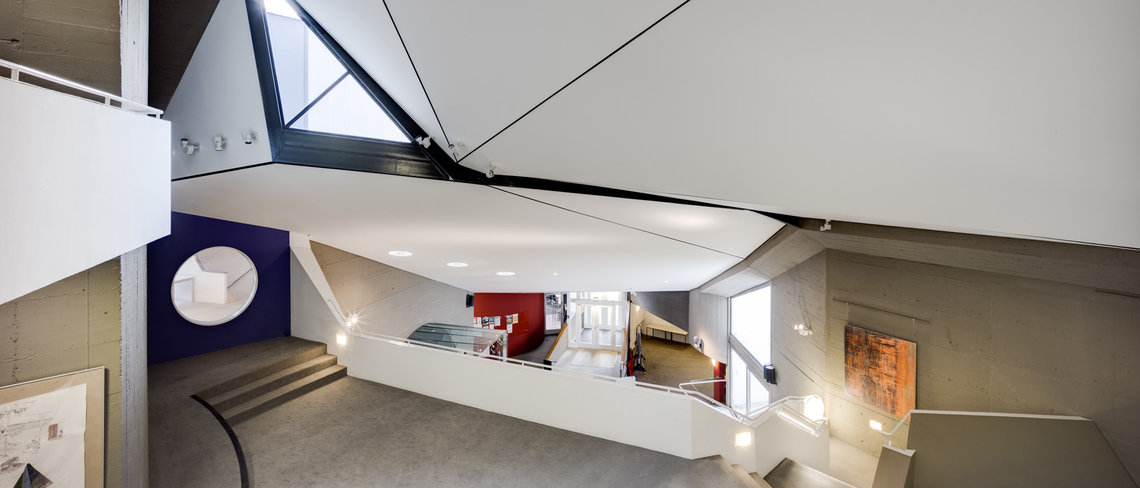 The Institute's hall stairway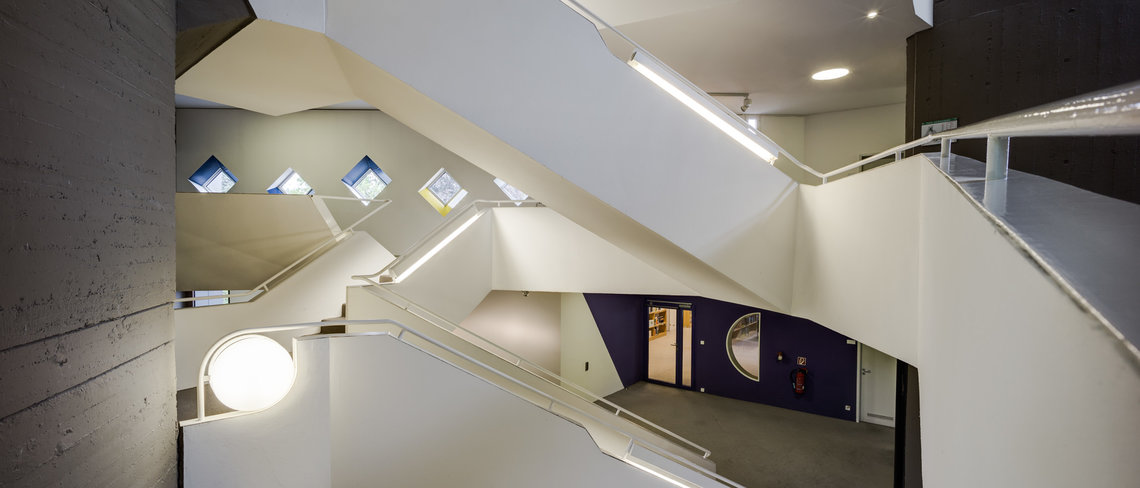 The different floors of the Institute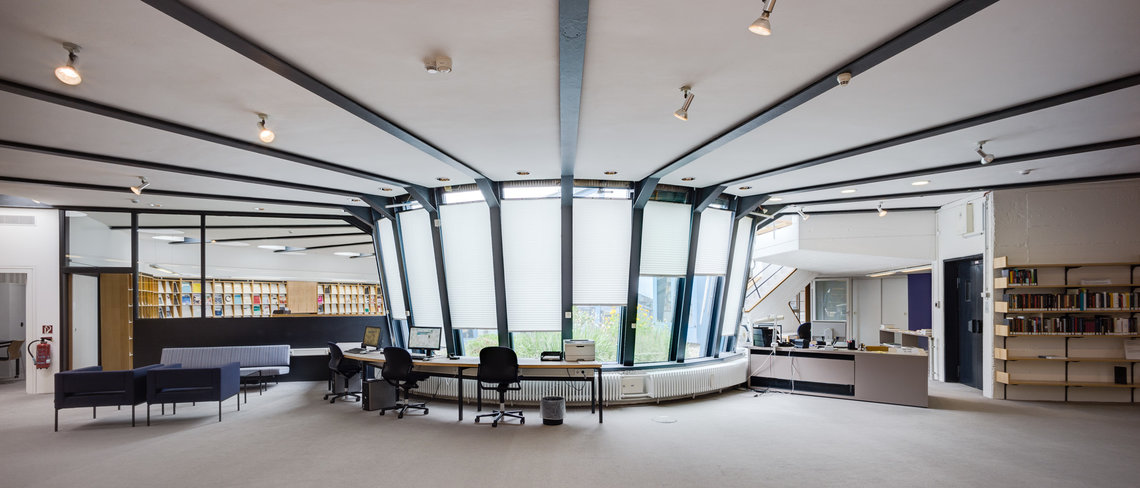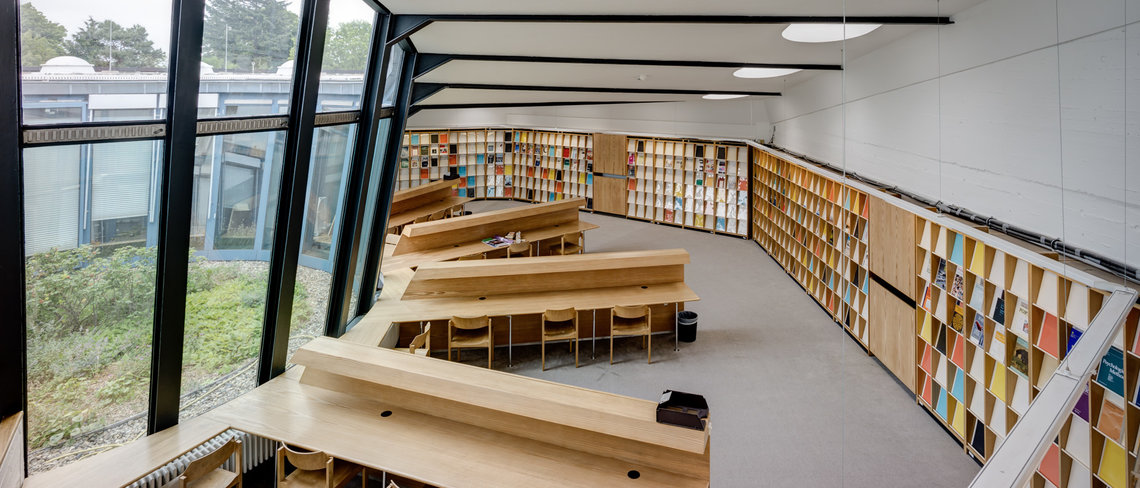 Reading room of the Institute's library
The Garden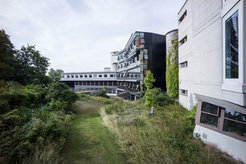 The Institute's garden is a special place for recreation and inspiration that gives the building a beautiful setting. Diverse crops and decorative plants are cultivated here. For the employees, the garden not only provides a wonderful view but also the potential for time spent away from the office and computer.