Ute Frevert elected to the governing bodies of two science academies
Ute Frevert, Director of the Research Center for the History of Emotions, has been elected to the Presidium of the German National Academy of Sciences Leopoldina and to the Council of the Berlin-Brandenburg Academy of Sciences and Humanities (BBAW).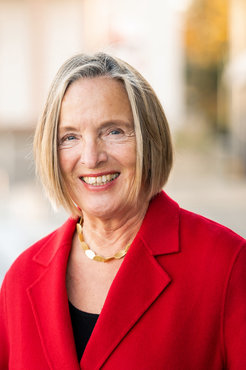 Both academies have rich traditions as associations of scientific scholars enabling long-term and interdisciplinary research. Another important task these academies perform is to provide independent advice to the public and in the political arena. The main focus of the BBAW is in the humanities, while the Leopoldina, with its origins the medical sciences, provides scientific policy advice on socially relevant issues of today – as seen in its regular statements and recommendations on the COVID-19 pandemic.