Ralph Hertwig awarded prestigious Leibniz Prize
The Gottfried Wilhelm Leibniz Prize is the most important research promotion prize in Germany.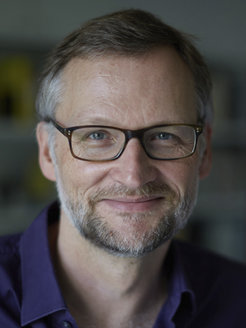 The German Research Foundation (Deutsche Forschungsgemeinschaft, DFG) has awarded the cognitive psychologist Ralph Hertwig, Director of the Center for Adaptive Rationality at the Max Planck Institute for Human Development, the prestigious Leibniz Prize. He is being recognised for his pioneering work in the psychology of human judgment and decision making. Ralph Hertwig is one of ten researchers to receive the 2017 Leibniz Prize, which is Germany's most important research prize. Each of them will receive 2.5 million euros in prize money. The awards ceremony for the 2017 Leibniz Prizes will be held on 15 March in Berlin.