Bettina Hitzer has been accepted the Minerva program
Applicants for a Minerva post must undergo a rigorous and multi-stage selection procedure.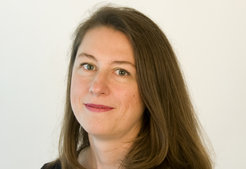 Bettina Hitzer, research fellow at the Center for the History of Emotions of the Max Planck Institute for Human Development, has been accepted into the Max Planck Society Minerva program. Within the framework of the Minerva program she will work on her project "Oncomotions. New Perspectives on 20th Century Cancer History". The Minerva program aims to improve the working conditions of young female scientists and to promote access to leadership positions. The candidates for a Minerva position undergo a rigorous and multi-level selection process.