Emotions and Temporalities - Feeling for the Future
South Asia 1912-1970
Margrit Pernau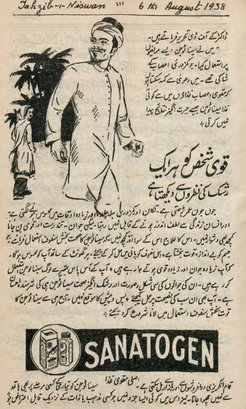 The history of temporalities – the relations between the past, the present and the future – is a fast developing area of research. This project examines the feelings evoked by and guiding the interpretation of the present and the imagination of the future, taking as its empirical basis North India and Pakistan between 1912 and 1970. The aim is to show how the history of emotions can be integrated into the history of temporalities. This allows not only a richer and more nuanced approach to conceptions of the future, but also contribute to explain how differently imagined futures acquire or lose plausibility and how this shapes the way that actions are taken in the present.
Instead of assuming that we already know the meaning of categories like modernity and progress, the project focuses on the experiences the actors themselves associate with these categories: what are the concepts used to imagine and to talk about the future? What are the emotions associated with these concepts, how do they change over time? What is the semantic net which allows the contemporary actors to talk about the present and the future, their examination and their requirements, the tasks they impose on the actors and the emotions and passions they raise? Hope and anxiety are often mentioned as the quintessentially future-oriented emotions – but does hope in 1912 feel the same way as in the 1960s? How do individual emotions relate to a mood or an atmosphere which contemporaries and historians see as characteristic for an epoch? What happens, once the North Indian Urdu-sphere becomes divided between India and Pakistan in 1947?
This project is based on a large variety of sources. At its core lies the analysis of concepts of temporalities and emotions in newspapers and journals, both in Urdu and English, as well as other texts which saw a wide distribution in the public sphere. These are supplemented by sources going beyond language: the visual archive in lithographed advertisements and photography, as well as the early Hindi cinema; and the architectural interventions in the city scape of Delhi and Lahore, aiming at building modernity in stone to create a material environment inducing the appropriate emotions for the future.