Feeling Political
Emotions and Institutions since 1789
Should emotions have a say in political issues? And if so, how far should their influence extend? Would it not be better to leave them out altogether? These questions are at the heart of contemporary public debates over the rise of populism and what might be called a lingering 'Trumpism'. While the outgoing US President's governing style is often criticized as one of excessive emotionalization, Angela Merkel's approach is lauded as analytical.
This comparison, setting emotion against reason, draws upon a long-standing dichotomy that has accompanied modern politics since the late eighteenth century. Yet the simplicity of the distinction is itself suspicious. Historically, it speaks of elitism and power. Politics, so it was once argued, should be reserved for rational educated men and kept away from women, people of colour, who were considered overly emotional and the lower classes. The Trump-Merkel juxtaposition still carries those overtones, even though it, funnily, turns the gender tables.
"Feeling Political"
What does it mean to 'feel political'? In this book, we combine empirical case-studies with a foray into methods in the history of emotions. We explore examples from Western politics from around 1800 to the present in order to show that participatory politics thoroughly depends on emotions being mobilized, shared, communicated, reassembled and negotiated. Whether political participation occurs through social and political movements, clubs and associations, or parliaments and the media, political awareness and involvement hinges on being emotionally invested in something larger than oneself. This feeling is apparent in liberal democracies as well as in fascist and socialist systems; it applies to citizens and voters as well as to public servants and office holders; it occurs at the local, regional and national level and on the international stage; it permeates society in times of peace and conflict. If there is anything common to all these political realms, it is emphatically not a historical progression from passion to coolheadedness, with the occasional 'backward' emotional eruption as an exception to prove the rule. The discernible pattern is that the more people have been able, or indeed compelled to partake in politics, the more emotions come into play.
Institutions
While it is crucial to recognize the centrality of emotions in participatory politics, merely understanding how emotions come to be shaped and communicated is not enough. What we have to bring in is the role of institutions. These can be formal structures such as parliaments, judiciaries, and other governing bodies. They can also be more informal associations such as singing clubs, sports teams, and worship groups, and can even encompass family and friendships. Feeling political does not come about at an individual or singular level. Rather, it relies on collectively mobilized and shared attitudes and inclinations that are moulded and templated by institutions of different kinds.
Templates
Institutional settings create emotional templates that activate and direct people toward specific causes and concerns. The visual, verbal, audible, and spatial mechanisms and media through which institutions operate convey emotional expectations, incentives, rules and constraints that have an impact on those who belong and hold membership, whether voluntary or mandatory. As individuals assert themselves as subjects of an institution (and thus deserving of certain rights and beholden to certain responsibilities), emotion becomes central to the existence, the very 'life' of the institution itself. By prescribing, communicating, adapting and embodying emotions, institutions encourage and prompt individuals to define themselves as political beings and participate in diverse forms of politics.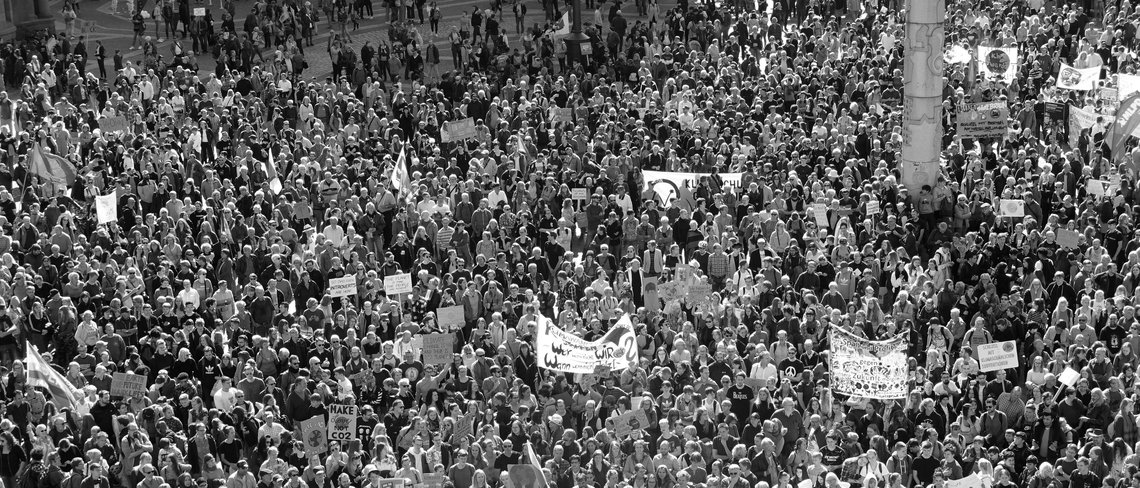 Feeling Political in Demonstrations: Street Politics in Modern Germany, 1832-2018
Ute Frevert
Before the establishment of elected parliaments, there were social movements. Citizens united to make public demands for political representation. Here, the practice of democracy was synonymous with practicing political feelings. In the decades preceding the 1848 revolution, the 1920s and early 1930s, as well as the 1970s and 1980s, emotions served as mobilizing forces, sustaining political activism.

© Pixabay/PlanetMallika
Feeling Political through the Radio:
President F.D. Roosevelt's Fire Side Chats, 1933-1944
Michael Amico
In his thirty-one Fireside Chats (1933–1944), Franklin D. Roosevelt directly addressed the American people, transforming institutional tasks into a highly exciting conversation. In the middle of the Great Depression, these radio chats put the power of change in every American's hands by making them feel a new sense of confidence and trust in the federal government.

Franklin D Roosevelt during one of his "Fireside Chat" broadcasts, © picture-alliance / Captital Pictures | GP/MPI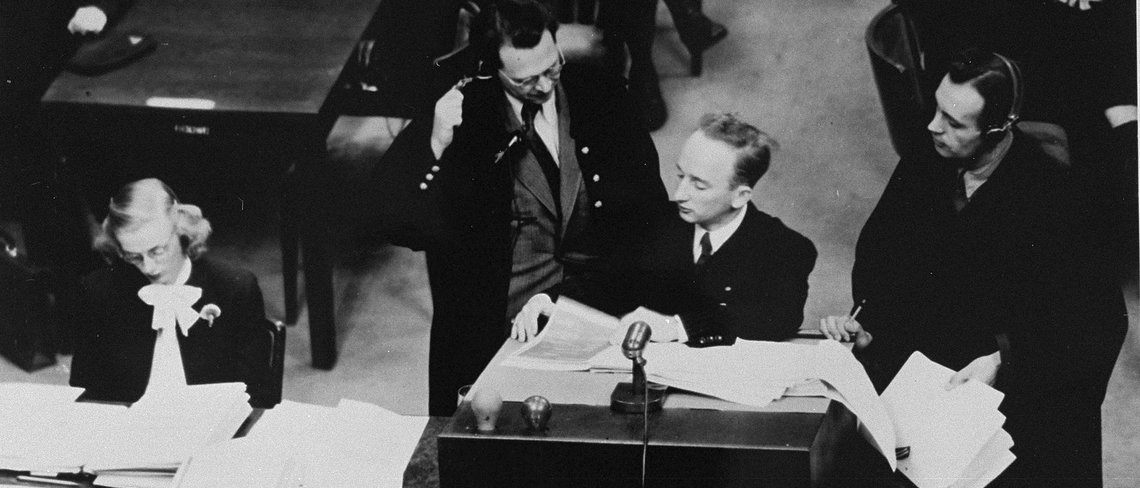 Feeling Political Through Law: The Emergence of the International Criminal Jurisdiction, 1899-2019
Agnes Arndt
International criminal jurisprudence is designed to be strictly neutral, apolitical, unemotional, but it faces a challenge in reconciling globally differing feelings about what constitutes justice and how it should be administered. Analyzing this dynamic, which began in Nuremberg and ultimately led to the establishment of the International Criminal Court, reveals the emergence of international criminal jurisdiction as a political institution.

Chief prosecutor Benjamin Ferencz (standing center) presents evidence at the Einsatzgruppen Trial (15.9.1947-10.4.1948),
© United States Holocaust Memorial Museum, courtesy of Benjamin Ferencz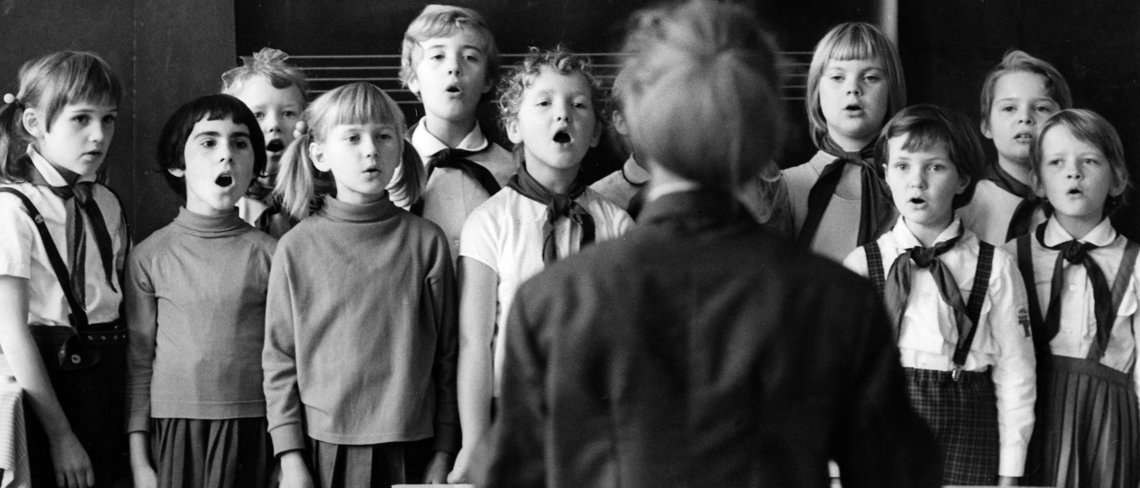 Feeling Political by Collective Singing: Political Youth Organisations in Germany 1920-1960
Juliane Brauer
Communal singing was one of the main practices in youth organizations of the twentieth century. It taught political feelings and spread political messages; it conveyed values, fostered community, and harmonized attitudes. One emotion in particular, exemplified by the song Wann wir schreiten Seit an Seit (When we stride side by side, 1913), crystallized: hope for a better future.

Pioneers and teacher sing a song to start the teaching day, © IMAGO / Ulrich Hässler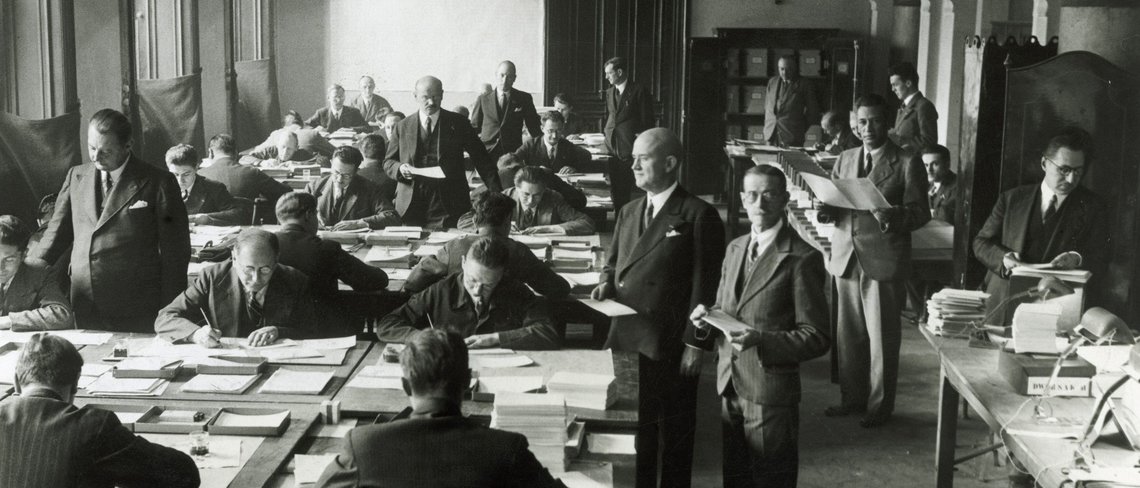 Feeling Political in Public Administration: Modern French Bureaucracy Between Militancy and Sens de l'État, 1789-2018
Francesco Buscemi
Public administration is a major element of modern political institutions, heavily imbued with emotions. In post-revolutionary France, civil servants were encouraged to develop particular kinds of feelings in order to be considered good republicans and loyal servants to the sovereign state, with two different National Schools of Administration (*1848 and *1945) nurturing the political emotions required for bureaucratic service.

Registrar's Office of the Central Office of the Register of Residents Vienna 1936, © picture-alliance/IMAGNO/Austrian Archives | Wilhelm Willinger
 
Feeling Political on Armistice Day:
Institutional Struggles in Interwar France
Karsten Lichau
In interwar France, disputes arose between the state, the church and veterans' organizations on the commemoration ceremonies for those killed in the First World War. While the state sought to foster feelings of 'glorification and triumph', veterans' groups favoured an event that would promote a humble mourning and devotion, more in tune with the rituals of the Catholic church

French commemoration on the 22nd anniversary of the Battle of the Marne. During the commemoration at the monument of the fallen, a squadron of airplanes flies over the former battlefield. 8.9.1936, © picture-alliance / IMAGNO/Austrian Archives (S) | Anonym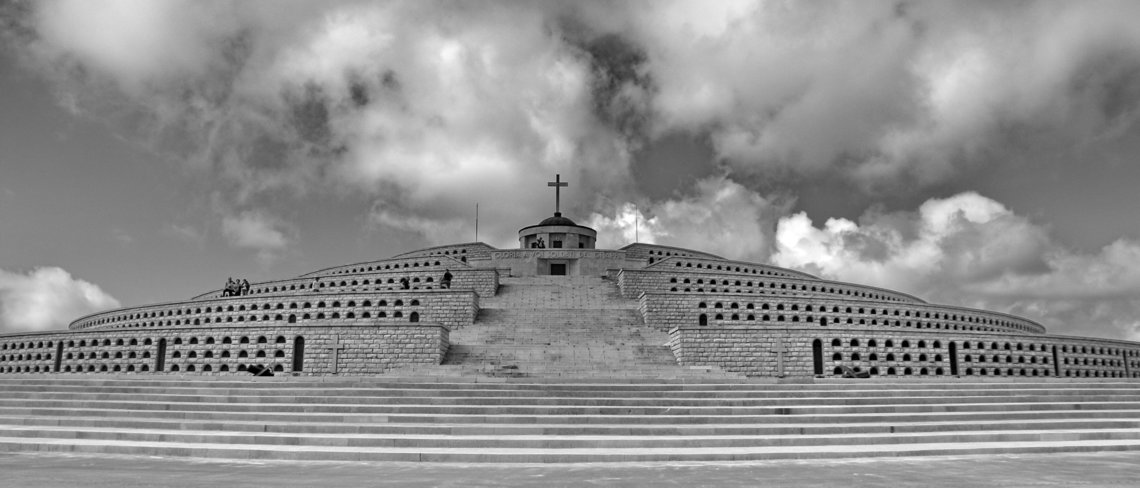 Feeling Political in Military Cemeteries:
Commemoration Politics in Fascist Italy
Hannah Malone
Italy's Fascist regime politicized the remembrance of those fallen in the First World War. Ossuaries from the time and their architecture evidence how the Mussolini's Fascist authorities sought to exploit feelings towards the dead for the purpose of mobilizing the population. They elaborated strategies of manipulation that were later imitated by the authoritarian powers of Hitler's Germany and Franco's Spain.

Ossuary Monte Grappa, Italy, © Gabriele Dalla Porta /cc-by-sa 2.0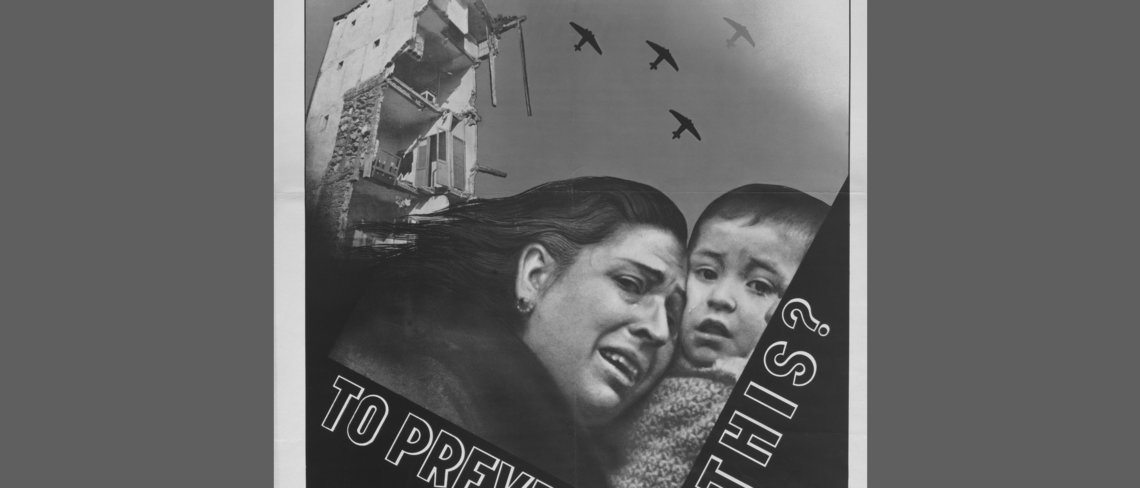 Feeling Political Across Borders: International Solidarity Movements, 1830s to 1980s
Caroline Moine
In international solidarity movements of the nineteenth and twentieth centuries, emotions fostered a sense of universal brotherhood. The Philhellenism of the 1820s, the solidarity movements during the Spanish Civil War (1936–1939), and against the Chilean dictatorship in the 1970s and 1980s, were shaped by individual and collective emotions such as compassion, fear, anger, enthusiasm and hope.

Detail of a poster by Augusto "What Are you Doing to Prevent this?" 1937, © MoMa Collection, New York
 
Feeling Political in Parliament: Rules, Regulations, and the Rostrum, Germany 1849-1951
Philipp Nielsen
German parliamentarians debating the regulation of speech also debated emotions. They set up rules, which enabled the 'orderly conduct' of politics and guaranteeing the 'dignity' of the chamber, yet allowing, and channelling, spontaneous expression of emotions such as (specific kinds of) laughter, cheering, angry interjections, the noise produced by, and used for, objections, and ultimately unrest.

© Shutterstock/Just dance
 
Feeling Political through Pictures:
Portrayals of US Presidents, 1796-2010
Kerstin Maria Pahl
Portraits of American presidents devise the look of the 'statesman-like' style. The painted, printed, or photographic portrayals of George Washington, Franklin D. Roosevelt, and Barack Obama, directed political opinion, promoted types of leaders, conveyed moral values, and bolstered narratives. They made particular emotional styles the code of conduct for a presidential incumbent, while also fostering feelings of support or disaffection.

Detail of a portrait painting of J.F. Kennedy by Aaron Shikler, 1970, © White House Collection/White House Historical Association
 
Feeling Political through a Football Club:
FC Schalke 04, 1904-2020
Julia Wambach
German football club FC Schalke 04 derives its current image and emotional templates from the mourning practices marking the end of coal mining in the region. Governments, political parties, and local magistrates sought to use the Schalke fans' emotional relationship with the club for their own ends, especially during the crises of deindustrialization in the mid-1990s.

World Cup soccer final match Germany against Hungary, at Wankdorf Stadium, in Bern, Switzerland, 4.7.1954, © picture-alliance/AP Photo