Jürgen Baumert Festive Symposium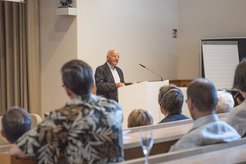 On the occasion of Jürgen Baumert's 80th birthday in 2021, a symposium was held at the Harnack-Haus in Berlin on June 17, 2022. Director of the Research Center Lifespan Psychology as well as Vice President of the MPG, Ulman Lindenberger, and Olaf Köller (IPN), as well as Simon Sommer (Jacobs Foundation) invited to the festivities.
Among others, the Minister of Education Bettina Stark-Watzinger honored Jürgen Baumert's life's work with a laudation. In a lively discussion around the topic of "Digitization of Education" areas for action were uncovered. The evening was wrapped up with an informal, festive get-together.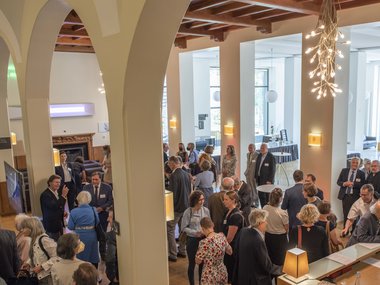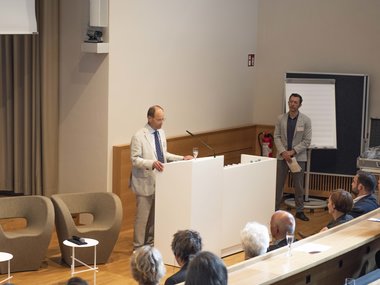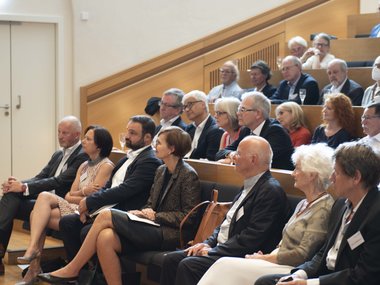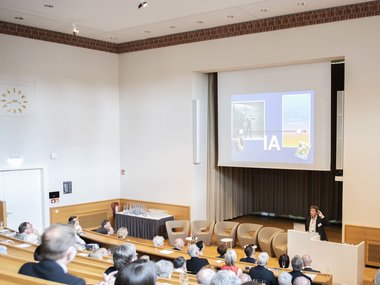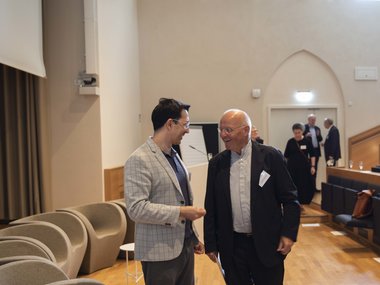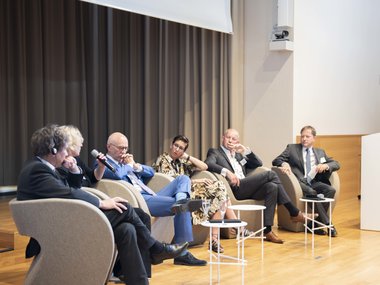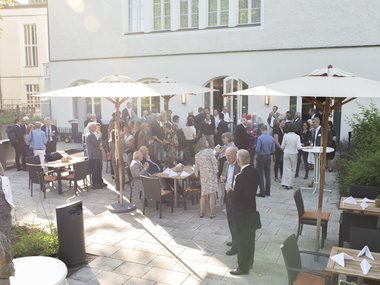 Words of greeting:
Iyad Rahwan, Director of the Center for Humans and Machines
Ulman Lindenberger, Director of the Center for Lifespan Psychology
Bettina Stark-Watzinger, Federal Education Minister
Key note speech: Pierre Dillenbourg, Associate Vice-President for Education at Ecole polytechnique fédérale de Lausanne
Panel:
Pierre Dillenbourg
Ekkehard Winter, Managing Director of the Deutsche Telekom Foundation
Nikol Rummel, Univ. professor of educational psychology and educational technology, Ruhr University Bochum
Olaf Köller, Director at the Leibniz Institute for Science and Mathematics Education (IPN)
Azzurra Ruggeri, Leader of the Max Planck Research Group iSearch - Information Search, Ecological and Active Learning Research with Children
Moderator: Simon Sommer, Co-CEO of the Jacobs Foundation