Seminar: Scientific Thought in Modern Arab Art
Date:

Mar 28, 2023

Time:

03:00 PM (Local Time Germany)

Speaker:

Sultan Sooud Al-Qassemi, Bard College Berlin

Location:

Max Planck Institute for Human Development, Lentzeallee 94, 14195 Berlin

Room:

Large Conference Room

Host:

Center for Humans and Machines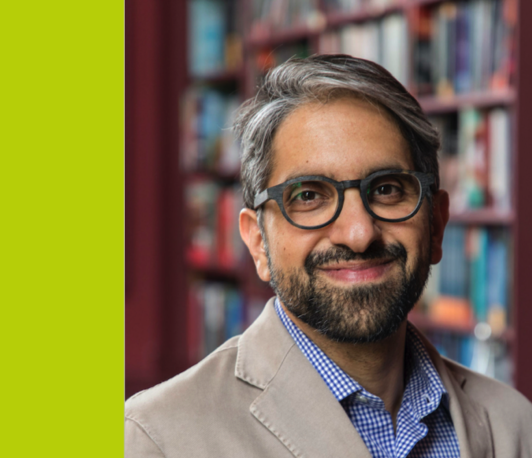 © private
Sultan Sooud Al-Qassemi, Bard College Berlin

Scientific Thought in Modern Arab Art
The seminar will address ways in which scientific progress, technological advancement, and significant figures in the field of science and engineering appear in modern and contemporary art from North Africa and West Asia. The region's artists have not only reflected on the prolific accomplishments of the Islamic Golden Age that was marked by scientific, economic and cultural flourishing between the 8th-13th centuries, but continue to depict scientific headway made in the twentieth and twenty first centuries, ranging from space exploration, to discoveries in the field of nuclear physics, and the building of the High Aswan Dam. The presentation will include a discussion on the importance of Islamic geometry in informing the work of modern artists, and showcase a number of works that employ principles of static mechanics in their construction.


Sultan Sooud Al-Qassemi
is an Emirati columnist and researcher on social, political and cultural affairs in the Arab Gulf States. He is also the founder of the Barjeel Art Foundation, an independent initiative established in 2010 to contribute to the intellectual development of the art scene in the Arab region. He has taught 'Politics of Modern Middle Eastern Art' at New York University, Yale University, Georgetown University, Boston College, The American University at Paris, Columbia University and currently at Bard College Berlin. Sultan is also currently a Fellow here at the Wissenschaftskolleg zu Berlin, The Institute for Advanced Study in Berlin.
Attend at the Max Planck Institute for Human Development or join online.
Webex Access
Meeting number: 2740 772 6977
Password: NTb95PyMzi8