feeling different: Gay and Lesbian Life in the Federal Republic.
A history of emotions
From secret encounters to Christopher Street Day parades, from paragraph 175 to marriage for all – the paths of gay and lesbian life in Germany have been rough, and until today they are less straightforward than our idea of liberalization might suggest.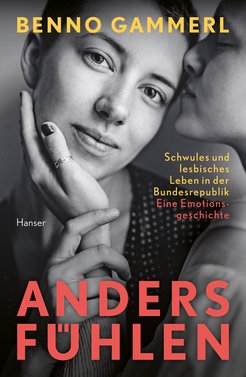 Benno Gammerl, anders fühlen: Schwules und lesbisches Leben in der Bundesrepublik. Eine Emotionsgeschichte 2021 Hanser Verlag
Benno Gammerl presents the first comprehensive history of homosexuality in the Federal Republic. He vividly describes the lives and emotional worlds of homosexual lovers since the 1950s and gives a voice to men and women of different generations. A realistic and insightful look at an exciting history that historians have so far paid little attention to.
Benno Gammerl is a historian specializing in the history of empire and the history of emotions. He is one of the pioneering researchers on queer life in Germany. After holding positions at MPIB and Goldsmiths College in London, he teaches since 2021 as Professor for the History of Gender and Sexuality at the European University Institute in Florence. He has received several awards for his research. His habilitation "anders fühlen" is now published in German.