Emotions and Modernity in Colonial India
The book investigates the experiences, interpretations and practices of emotions in India between 1857 and the First World War.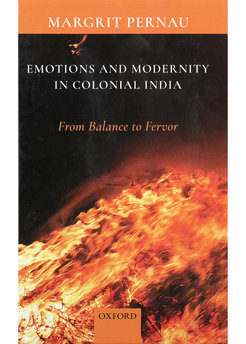 Margrit Pernau (2019) Emotions and Modernity in Colonial India. Delhi: Oxford University Press.
Emotions and Modernity in Colonial India is based on a large archive of sources in Urdu, many explored for the first time. These sources range from philosophical and theological treatises on questions of morality to advice literature, from journals to newspapers, from children's literature to nostalgic descriptions of the courtly culture, from sermons to psychological essays. Modernity for long has been viewed as a process which went along with a growing control over emotions – whether this control was regarded as linked to capitalism, to the modern bureaucratic state or interpreted as a process through which external control mechanisms moved inside the subject. As the case studies of this book show, this discipline has to be viewed together with the transformation from the ideal of balance and harmony to a desire for strong, visceral and even indomitable passions, showing the youthfulness and vigor of the community. Men (and a little later also women) increasingly strove for an experience of these strong emotions and attempted to inculcate them in others as well, and they devised new languages and practices to bring about these feelings.