Manuel Cebrian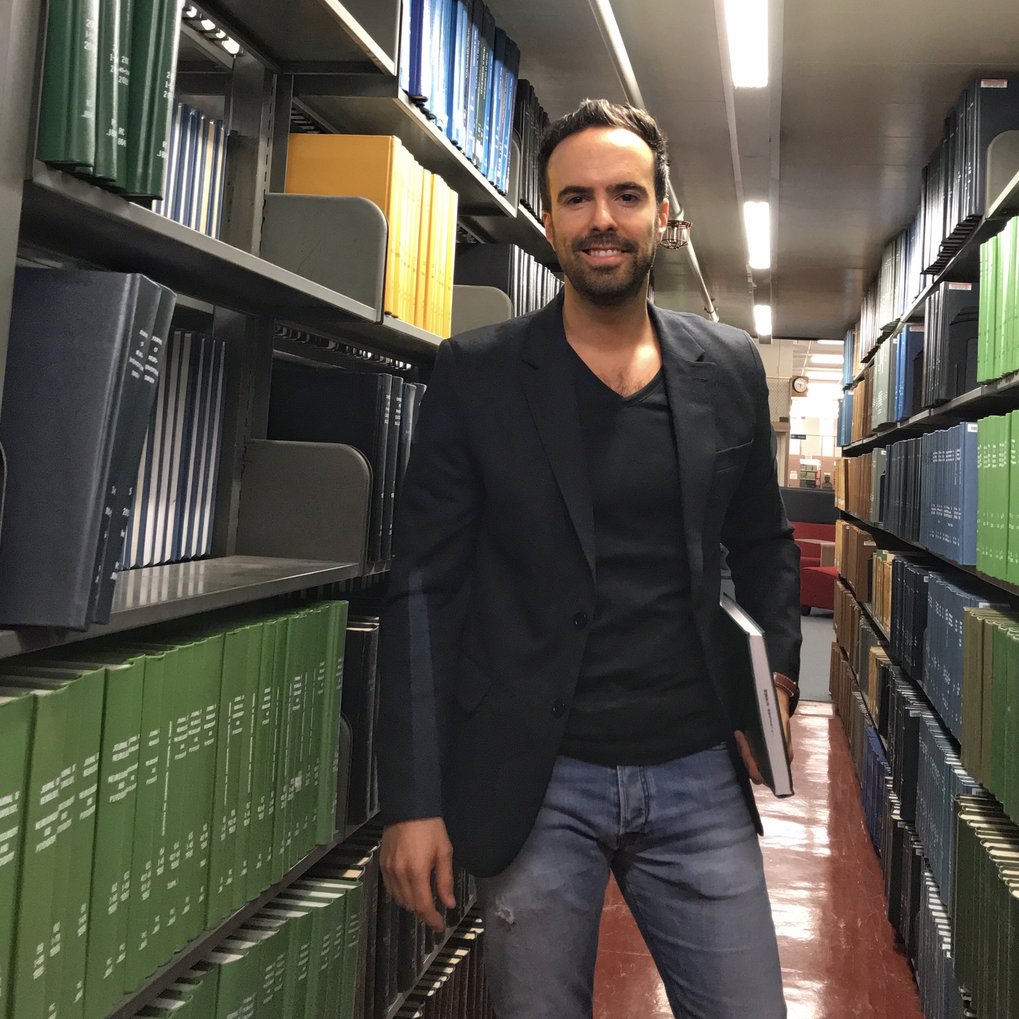 Research Group Leader (W2)
Digital Mobilization Group
Center for Humans and Machines

Phone: +49 30 82406-758
Email: cebrian@mpib-berlin.mpg.de

Contact:
Katharina Genz
Phone: +49 30 82406-753
Email: genz@mpib-berlin.mpg.de
Research interests
Computational Social Science
Network Science
Crowdsourcing
Disaster Management and Emergency Response
Short CV
Research Scientist Manager, The Media Lab, Massachusetts Institute of Technology
Principal Research Scientist, Data61, CSIRO
Assistant Research Scientist, Department of Computer Science and Engineering, University of California, San Diego
Postdoctoral Associate, Telefonica Research
Postdoctoral Associate, Department of Computer Science, Brown University
PhD, Computer Science, 2007, Universidad Autonoma de Madrid
Updates
Selected Academic Publications
For a comprehensive list of publications, check Cebrian's Google Scholar profile, his Semantic Scholar profile, or his DBLP bibliography.
Crowdsourcing
Collective Digital Sensing
Epidemic Contact Tracing via Communication Traces, K. Farrahi, R. Emonet, M. Cebrian, PLoS ONE 9(5): e95133 (2014).
Predicting a community's flu dynamics with mobile phone data. K. Farrahi, R. Emonet, M. Cebrian, CSCW '15 Proceedings of the 18th ACM Conference on Computer Supported Cooperative Work (2015).
Efficient detection of contagious outbreaks in massive metropolitan encounter networks, L. Sun, K.W., Axhausen, D.-H. Lee, M. Cebrian, Scientific Reports 4, 5099 (2014)
Using friends as sensors to detect global-scale contagious outbreaks, M. Garcia-Herranz, E. Moro, M. Cebrian, N. Christakis, J. Fowler, PLoS ONE 9(4):e92413 (2014). MIT Technology Review , Yale University News, Chronicle , Business Week, Universidad Carlos III de Madrid, Huffington Post.
Social sensing for epidemiological behavior change, A. Madan, M. Cebrian, D. Lazer, A. Pentland, Proceedings of the ACM International Conference on Ubiquitous Computing (Ubicomp) pp. 291-300, Copenhagen, Denmark (2010). Ginger.io, Nature News.
Weather impacts expressed sentiment, P. Baylis, N. Obradovich, Y. Kryvasheyeu, H. Chen, L. Coviello, E. Moro, M. Cebrian, J. Fowler, PLOS One 13(4): e0195750 (2018). Newsweek, PLOS Research News , The Weather Channel, Yahoo News , MIT Technology Review.
Rapid assessment of disaster damage using social media activity, Y. Kryvasheyeu, H. Chen, N. Obradovich, E. Moro, P. Van Hentenryck, J. Fowler, and M. Cebrian, Science Advances 2, e1500779 (2016). Science Magazine, Wall Street Journal, The Washington Post, Smithsonian , Michigan Daily, Die Welt , Deutschlandfunk, Dagens Nyheter, Science News , El Pais, La Vanguardia , Altmetric. Dataset available at Dryad Digital Repository.
Analyzing gender inequality through large-scale Facebook advertising data, D. Garcia, Y.M. Kassa, A. Cuevas, M. Cebrian, E. Moro, I. Rahwan, R. Cuevas, Proceedings of the National Academy of Sciences, 201717781 (2018). Scientific American, El Pais .
Inferring mechanisms for global constitutional progress. A. Rutherford, Y. Lupu, M. Cebrian, I. Rahwan, B.L. LeVeck, et al. Nature Human Behaviour, 2 (8), 592 (2018). Nature News , Constitutionology Interactive Microsite.
Urban characteristics attributable to density-driven tie formation, W. Pan, G. Ghoshal, C. Krumme, M. Cebrian, and A. Pentland, Nature Communications 4, 1961 (2013). Featured in PNAS Core Concepts in Computational Social Science, The New York Times, The Atlantic Cities, The Economist, Smithsonian , MIT News. See related work on Urban Crime, covered by CIO, and our analysis of the capacity of cities to Organize Social Events.
Human-Machine Cooperation