Bettina Hitzer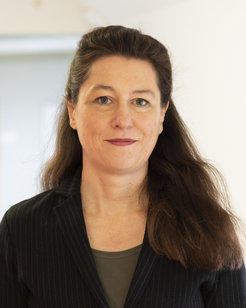 since 02/2021
Heisenberg Researcher / Hannah Arendt Institute for Totalitarianism Studies at the TU Dresden
Minerva Research Group Leader (concluded 1/2020)
Center for the History of Emotions

Contact:
E-Mail: hitzer@mpib-berlin.mpg.de
Research Interests
Social, Cultural and Political History of the 19th and 20th Century
History of Migration
History of Childhood
History of Medicine, History of Knowledge and Science
History of Emotions
History of Religion
Short CV

2017
Habilitation, Freie Universiät Berlin (Venia legendi for Modern History)
2004
Dr. phil in History, Universität Bielefeld
1999
First State Examination in History and French, Freie Universität Berlin
Prizes and Awards
---
Projects
---
Conferences and Workshops
---
Selected Literature:
Short Articles
Hitzer, B. (2020), Virus trifft Immunsystem - Pandemische Metaphern im Jahr 2020. Entry on the blog "Feeling News" of the Center for the History of Emotions", 4 December 2020.
Hitzer, B. (2020), Vom Lob der Offenheit. Sprechen über Krebs und Tod. In Geschichte der Gegenwart. Published 15 January 2020.
Hitzer, B. (2019), "Du schaffst das!?" Die Emotionsgeschichte der Krebskrankheit. In Forschungsbericht der Max-Planck-Gesellschaft 2018 (published 2019).
Articles, Monographs and Editions
Hitzer, B. (2020), Das Gefühl der Zeit. Was Corona für die Emotionsgeschichte bedeutet. In Forum: Zeiterfahrung und Geschichte, H-Soz-Kult, 17.12.2020.
Hitzer, Bettina (2020), The Odor of Disgust. Contemplating the Dark Side of 20th-Century Cancer History. In Emotion Review 12 https://doi.org/10.1177/1754073919897293
Hitzer, B. (2020), Krebs fühlen. Eine Emotionsgeschichte des 20. Jahrhunderts, Stuttgart: Klett-Cotta.
Hitzer, B., Gall, Alexander & Heßler, Martina et al. (Hg.) (2019), Tech-Fear. Histories of a Multifaceted Relationship (Themenheft/Technikgeschichte 86, 3).
Hitzer, B. (2019), Warum lügen? Eine Geschichte der Adoption nach 1945. In Geschichte und Gesellschaft 45, 1, S. 70-94.
Hitzer, B. & Geisthövel, Alexa (Hg.) (2019), Auf der Suche nach einer anderen Medizin. Psychosomatik im 20. Jahrhundert, Frankfurt: Suhrkamp Taschenbuch Wissenschaft.
Hitzer, B., Dror, Otniel, Laukötter, Anja & León-Sanz, Pilar (Hg.) (2016), History of Science and the Emotions (Themenheft/Osiris 31).
Hitzer, B., Eitler, Pascal & Scheer, Monique (Hg.) (2014), Feeling and Faith (Themenheft/German History 32, 3).
Hitzer, B. & Frevert, Ute et al. (2014), Learning How to Feel. Children's Literature and Emotional Socialization, 1870-1970, Oxford: Oxford University Press.
Hitzer, B. & Frevert, Ute et al. (2014), Emotional Lexicons. Continuity and Change in the Vocabulary of Feeling 1700-2000, Oxford: Oxford University Press.
Hitzer, B. (2011), Emotionsgeschichte - ein Anfang mit Folgen. Forschungsbericht, in: http://hsozkult.geschichte.hu-berlin.de/forum/2011-11-001.pdf (veröffentlicht: 23.11.2011), 41 S.
Hitzer, B. & Schlör, Joachim (Hg.) (2011), God in the City. Religious Topographies in the Age of Urbanization (Themenheft/Journal of Urban History 37, 6).
Hitzer, B. & Welskopp, Thomas (Hg.) (2010), Die Bielefelder Sozialgeschichte. Klassische Texte zu einem geschichtswissenschaftlichen Programm und seinen Kontroversen, Bielefeld: transcript.
Hitzer, B. & Häusler, Michael (Hg.) (2010), Zwischen Tanzboden und Bordell. Lebensbilder Berliner Prostituierter aus dem Jahr 1869, Berlin: bebra wissenschaft Verlag.
Hitzer, B. (2006). Im Netz der Liebe. Die protestantische Kirche und ihre Zuwanderer in der Metropole Berlin (1849-1914). Köln: Böhlau.
Hitzer, B. (2001). Schlüssel zweier Welten: politisches Lied und Gedicht von Arbeitern und Bürgern 1848-1875 (Gesprächskreis Geschichte; 43). Bonn. kostenlos online zugänglich