Feeling the Difference
Histories of Emotions and Taste, c. 1800 to Today
Why is love "beautiful" and wrath "ugly"? Why do some find a football fan's passion "vulgar", while other consider it "spirited"? Why is it that we judge emotions by how they look and with a vocabulary shared with aesthetics?
Emotions are often the objects of taste. We might find ourselves savouring, relishing or discerning emotions or their representation. We may admire them for their understatement, moderation or proportion; or, they may disgust us, cloy on us, feel tacky, ostentatious or out-of-place. Our own emotions or their expression, as much as those of others, may strike us as tasteful or distasteful. Groups in society are often associated with certain emotions and either upvalued or downgraded because of how they express feelings.
Contemporary proponents of emotional intelligence propose to develop a sort of "emotional connoisseurship": a fine-grained differentiation between emotional concepts. We should work on being able to separate ecstasy, bliss and inspiration from happiness to gain greater facility in emotional control and mastery.
This book traces the historical trajectory of today's emotional connoisseurship and explores the impact of such valuations of emotions on social distinctions. A collaborative and interdisciplinary project, it engages with this question on the basis of 10 case studies, ranging from 1800 to today. Taste, we argue, is an underexplored dynamic in how emotions shape society.
The contributions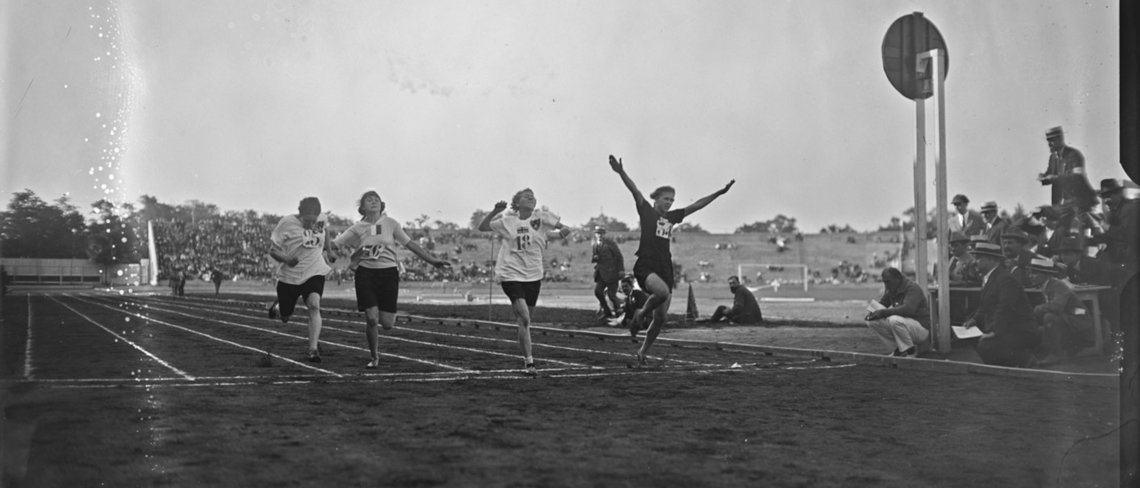 Taste for Ambition. The Press' Handling of the 1920s "Sportsgirls'" Emotions
Helen Ahner

The potential emotional and physical effects of women's sports were the subject of ongoing public debate in the 1920s. In particular, the impact that competition and ambition had on "sportsgirls" was suspected of pushing the boundaries of good taste. This chapter focuses on the emotional taste issues of women's sports and how they were discussed in the press.

Finish of the 60m sprint at the Women's World Games in Paris in August 1922, © gallica.bnf.fr/ BnF
 
"Ragged men melted to tears": Taste Debates, Emotional Change, and Uncle Tom's Cabin on the Stage
Michael Amico

As Uncle Tom's Cabin hit the stage in 1850s America, black characters were depicted with newfound emotional sympathy. Emotions erupted in the press over whether these portrayals were in good or bad taste. This chapter demonstrates how questions and representations of taste on the stage led to a change in how white working class northerners felt toward slaves.

Headpiece illustration by Hammat Billings for "Uncle Tom's Cabin; or, Life Among the Lowly," by Harriet Beecher Stowe. Illustrated Edition. Original Designs by Billings; Engraved by Baker and Smith. (Boston: John P. Jewett and Company, 1853). Tom, Eva.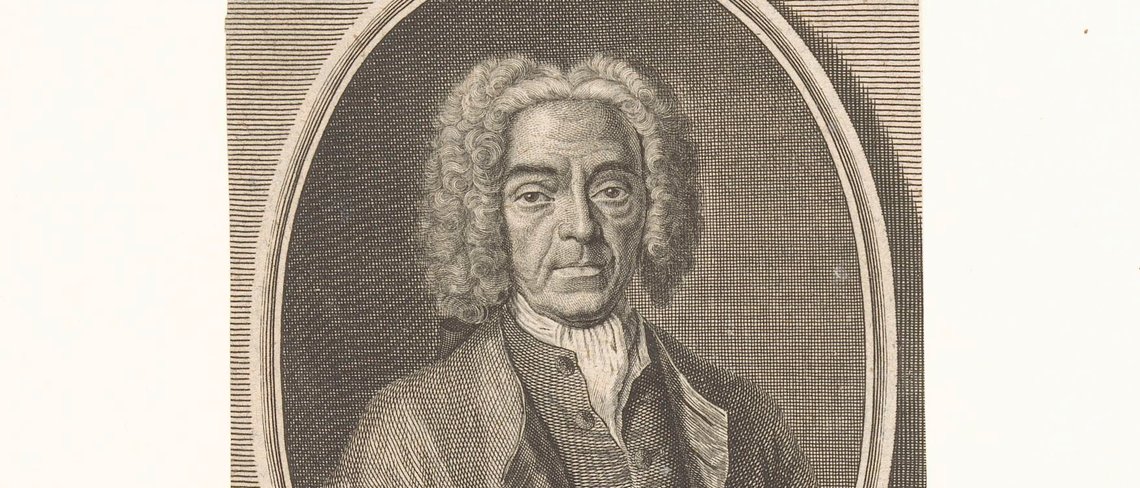 Tasteful and Distasteful Passions in Bourbon Naples
Stephen Cummins

The cuccagne were notorious spectacles in eighteenth-century Naples. These were man-made mountains, bedecked with foodstuffs, raided by the urban poor for the entertainment of the rich. Yet, signaling changing sensibilities, they were banned in 1779. This chapter explores the role of taste in emotional change in Bourbon Naples, with particular attention to understandings of "plebeian" emotions and consumption. 

Antonio Joli, Largo di Castello in Naples (1764-68, detail), © Kunsthistorisches Museum Wien, CC BY-NC-SA 4.0
Why so Anti-Social? Ultra Fandom and the Modalities of Passion
Max Jack

Ultras are hardcore football fans who are often misconstrued as hooligans in the press and in popular culture. Exploring ultras' purposeful embrace of asozial [anti-social] behavior in public space, I examine how fans' collective displays of passion can feel violent to outsiders, even when physical force is nowhere to be found.

Relegation match Dynamo Dresden vs. 1. FC Kaiserslautern, 24. May 2022, © IMAGO/ Lobeca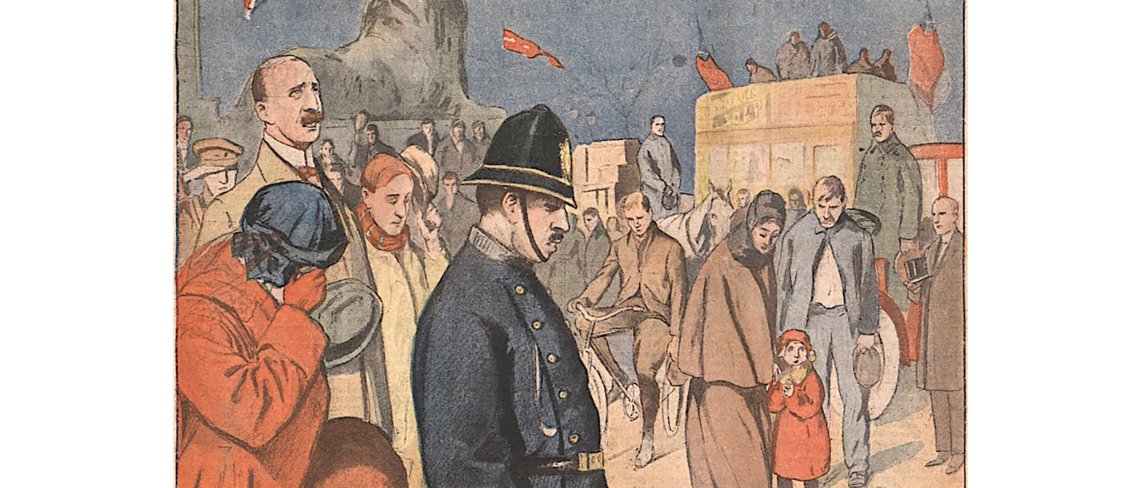 Tasting Silences
Karsten Lichau

When, in 1919, the minutes' silence was introduced into British memory politics, participants were confronted with an unfamiliar emotional practice of silent mourning for the war dead. Distinctions of gender, class, and cultural or regional belonging brought with them different understandings of adequate silence. These aesthetic schemes had to be reconciled through a process of emotional 'tasting'.

Cover Le Petit Journal ("Les deux minutes de recueillement en angleterre"), Supplement Illustré, 21. November 1920 © gallica.bnf.fr/ BnF
Love for the Old Homeland and the Cultural Heritage of Sudeten German Expellees and their Successors
Soňa Mikulova

This chapter analyses how judgements of taste were used to instill emotions relating to suffering, love, and "the right for homeland" among Sudeten German expellees post-WWII. As tastes changed during German reunification and EU expansion, as well as economic globalisation and the development of communication technologies, the emotions connecting to their old homeland diversified and new collective identities formed.

Women and men in Wischau traditional dress, 68th Sudeten German Day, Augsburg 2017 © IMAGO/ reportandum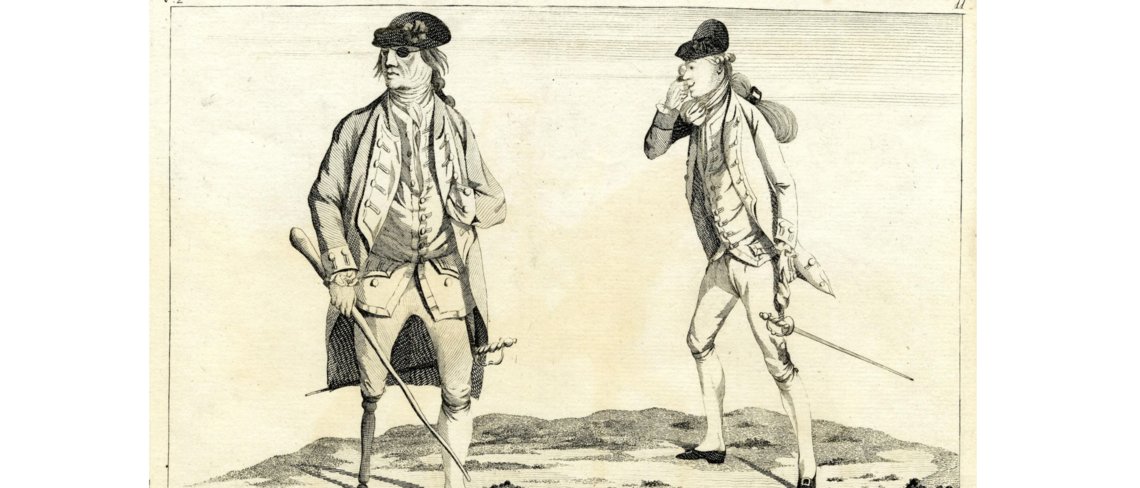 Feeling the Fight: Literary Tastes and the British Military Memoir around 1800
Kerstin Maria Pahl

During the Revolutionary and the Napoleonic Wars, military memoirs enjoyed an unprecedented popularity. They invited readers into the emotional world of the battle-field. Reading about paralysing fear, blood-thirsty enthusiasm, and post-fight melancholia became a quintessential part of the literary world. Military memoirs made the soldier's feelings subject to taste judgments, both the experience and the narrative that presented it. 

Two soldiers, Matthew Darly, 1773 © The Trustees of the British Museum (CC BY-NC-SA 4.0)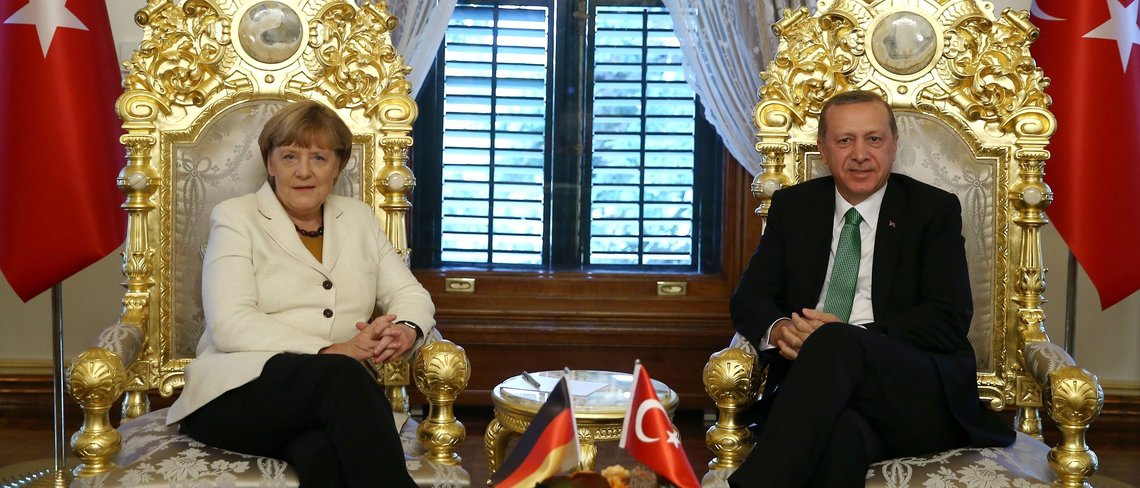 Feeling Proud: Neo-Ottomanism as National Habitus among Turkish Migrants in Germany 
Nagehan Tokdogan

This chapter aims to explore the emotional motivations of Turkish migrants' attraction to the Neo-Ottomanist national narrative and their appreciation of Erdoğan with regards to their migration experience and political tastes. Departing from Pierre Bourdieu's conceptions of taste and distinction and drawing on Jonathan Heaney's notion of national habitus, the chapter will rely on in-depth interviews conducted with Turkish migrants in Germany.

German Chancellor Angela Merkel meets Turkey's President Recep Tayyip Erdogan, Istanbul, October 18, 2015
© picture alliance / AA | Turkish Presidency / Murat Cetinmuhurdar
 
Emotional Labour of the Post-lonely Death Ceaning Service in Japan
Mika Toyota

The "lonely death" has triggered widespread public anxiety in Japan since the mid 1990s. What grabs the public attention is the social isolation of the person before death and how to settle the death afterwards. The chapter investigates the emergence of specialist cleansing services and how they may provide a new emotional anchor for the public to reconcile the emotional discrepancies of "lonely deaths".

© Kojima, Miyu (2019). The Room where Time has stopped. Tokyo: Harashobo, p. 80.
Pride and Prejudice - A History of the Gelsenkirchener Barock
Julia Wambach

My chapter analyses the strongly debated feelings towards a furniture style, the Gelsenkirchener Barock. This ironic term appeared in the 1950s and was used to devaluate the working-classes' love for heavy and heavily-ornamented furniture en vogue since the 1930s. The chapter looks at how emotions and taste delineated class affiliations throughout the second half of the 20th century in the German Federal Republic.

© Städt. Museum Gelsenkirchen (ed.), Gelsenkirchener Barock (Edition Braus, 1991), S. 142.